Acrila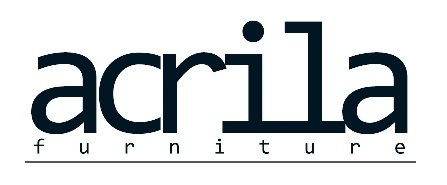 In this stunning and special collection you will find beautiful chairs, tables, lamps and accessories made of plexiglass. Unique products with a wide choice in terms of prints. Customization is also possible within this collection, for example a print or logo of your company on a chair, or at the launch of a new brand promoting some nice goodies from Acrila. If you want to know more about these possibilities, feel free to ask us, also if an item from Acrila is of interest to you, but it is not shown in our shop then please ask us, we can deliver everything from Acrila.
Shipping: between 2 - 4 weeks because everything is only made after ordering.
**
Shipping is possible within Europe and the United Kingdom.
If it concerns a larger order, it is wise to request the price for transport before ordering.
Languages
Shopping cart
No items in shopping cart.